Dancing Star Farms provides a variety of heirloom grains to local, regional, and national distilleries throughout Pennsylvania and the U.S.
Bloody Butcher
A perennial heirloom once common amongst distillers of the mid south. Red and dark cherry red kernels with high anthocyanin content. Can develop fruity and phenols esters under correct fermentation temperatures paired with the correct yeast. Bourbon made with Bloody Butcher heirloom corn stands out from your typical bourbon made from yellow corn. Bloody Butcher bourbon delivers aromas of fresh hay, grains, and not-so-sweet notes. On the palate, this whiskey is a balanced mix of sweet and spice. Bloody Butcher is a popular variety among distilleries throughout the U.S.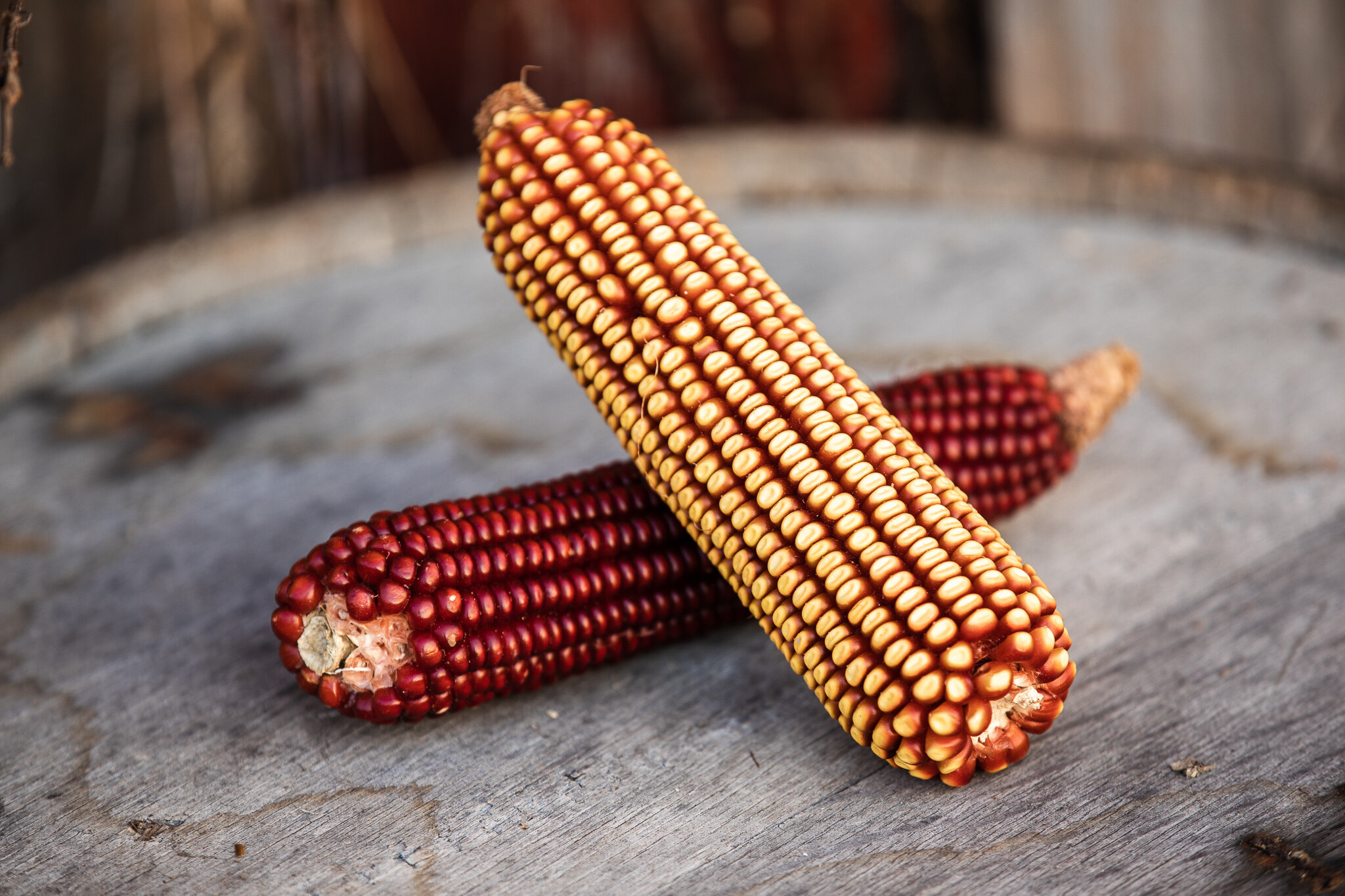 Wapsi Valley
From a rich yellow heirloom corn variety to the bourbon in your glass, Waspi Valley bourbon is not to be passed up. With reported aromas of almond, maple, and chocolate leading to tastes of pralines, oranges, and bergamot, it's no wonder distilleries and bourbon fans alike are fans of Waspi Valley.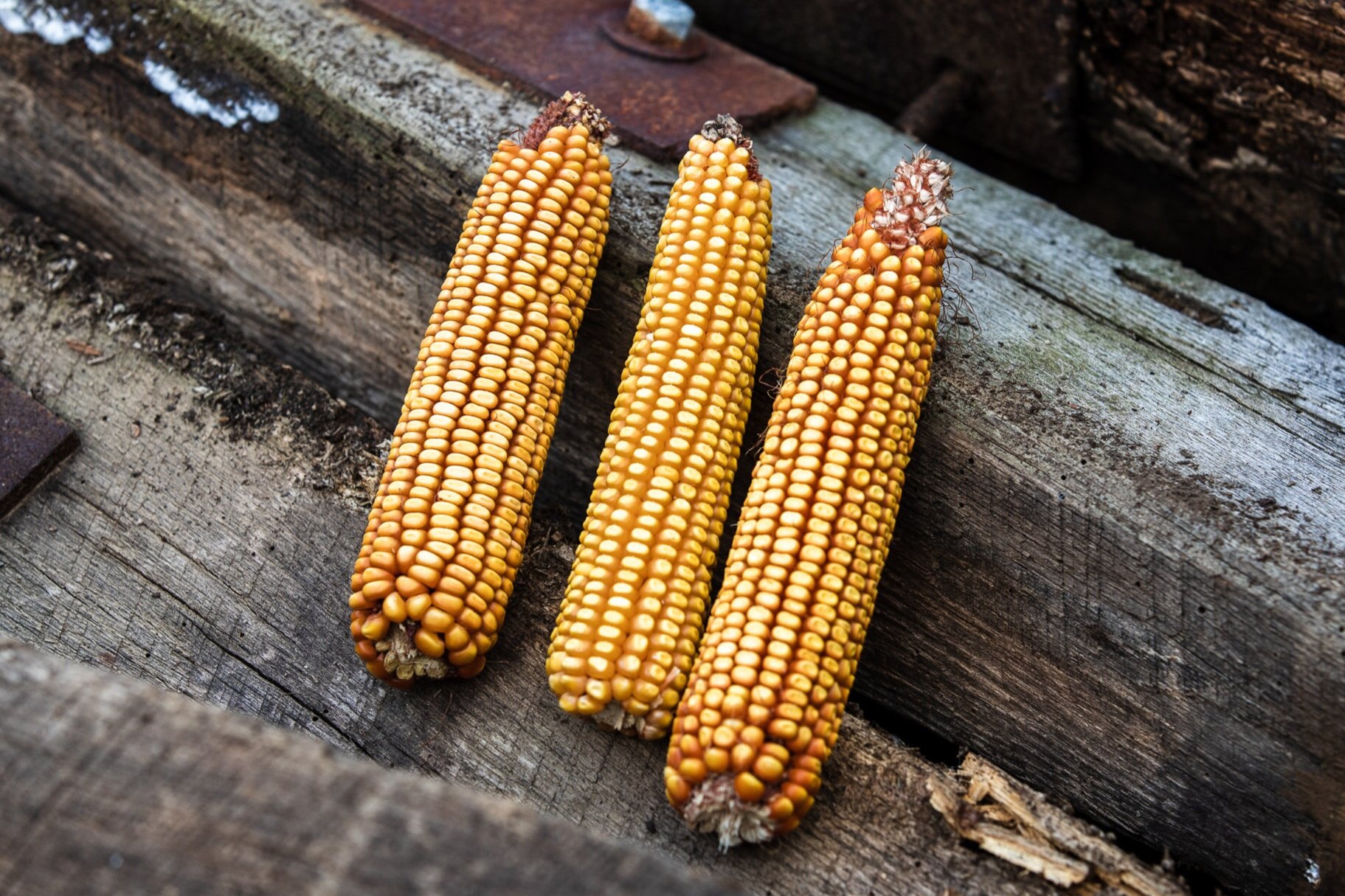 Minnesota 13
The Minnesota 13 heirloom variety may have a controversial past, but is sought after by many distillers for its deliciously aged flavor. This delivers aromas like toasty-yet-sweet notes of caramel corn and buttered toasts. On the palate, this bourbon means business with some bitter notes of dark cocoa powder and some lighter notes of orange peel. Minnesota 13 is desired at many distilleries.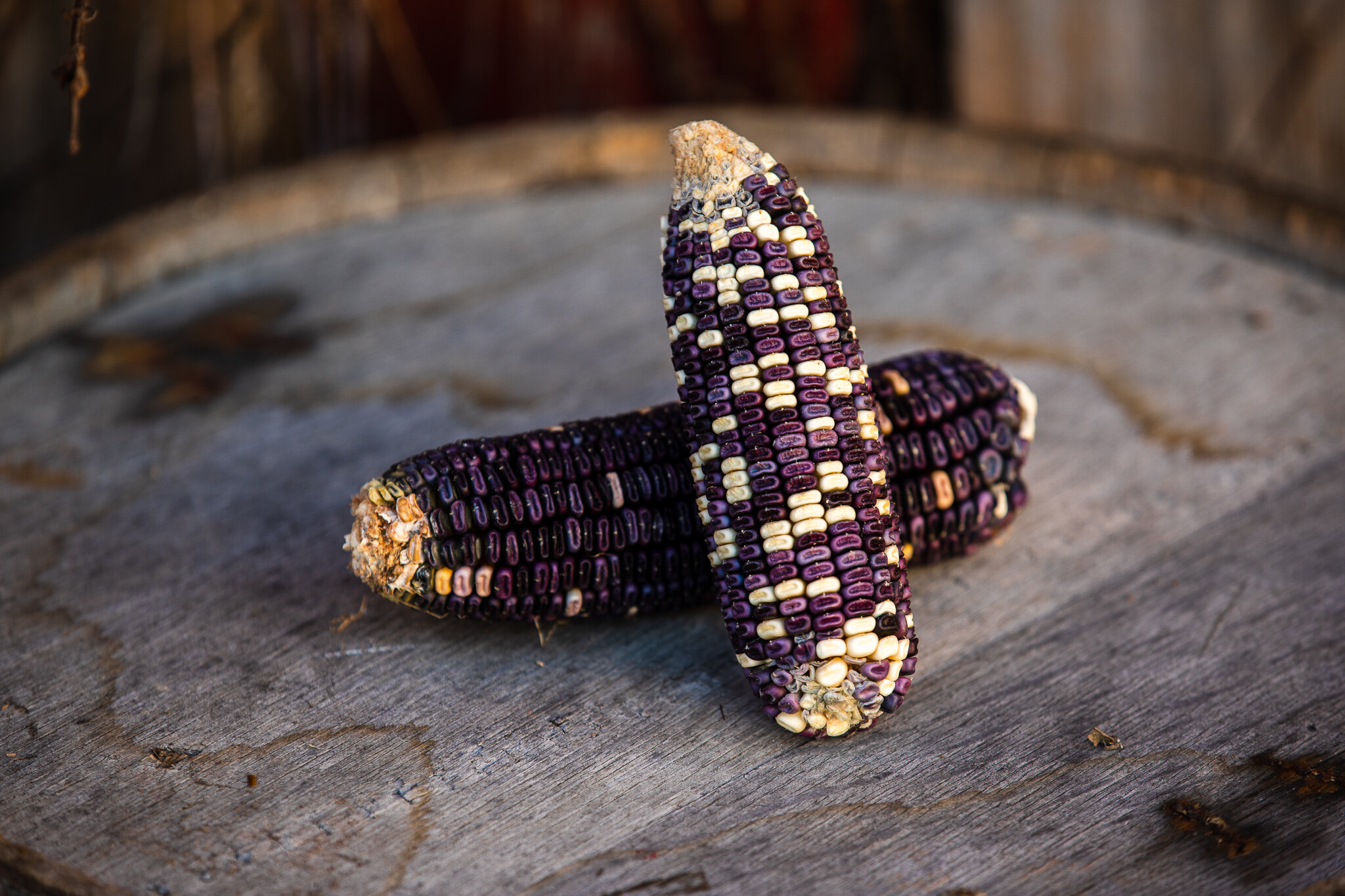 Cherokee White Eagle
Speckled Dent Corn stalks grow to 8-10 feet, producing beautiful blue and white corn with a red cob. This corn variety can also be coined "Trail of Tears" corn, as its seed was brought by the Cherokee to Oklahoma in 1839. This variety is sought after for historical purposes and for food grains.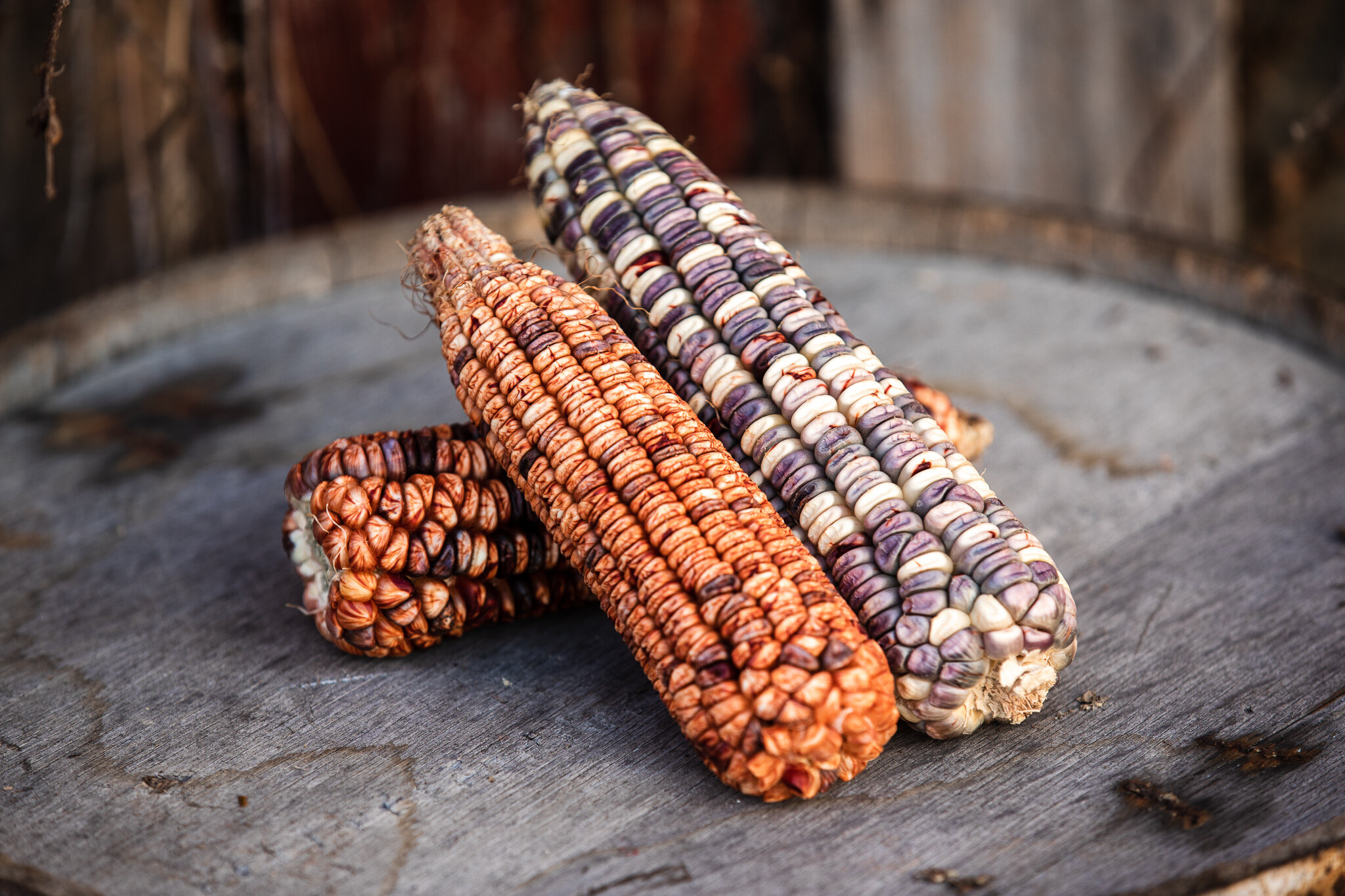 Kentucky Rainbow Dent Corn
Kentucky Rainbow Dent Corn produces multicolored, 14-inch ears on sturdy 12-18 foot stalks. This variety grows well in extremely dry weather. Many corns, including Bloody Butcher, cross-pollinated over the decades to produce this variety. It is sought after for delicious cornmeal.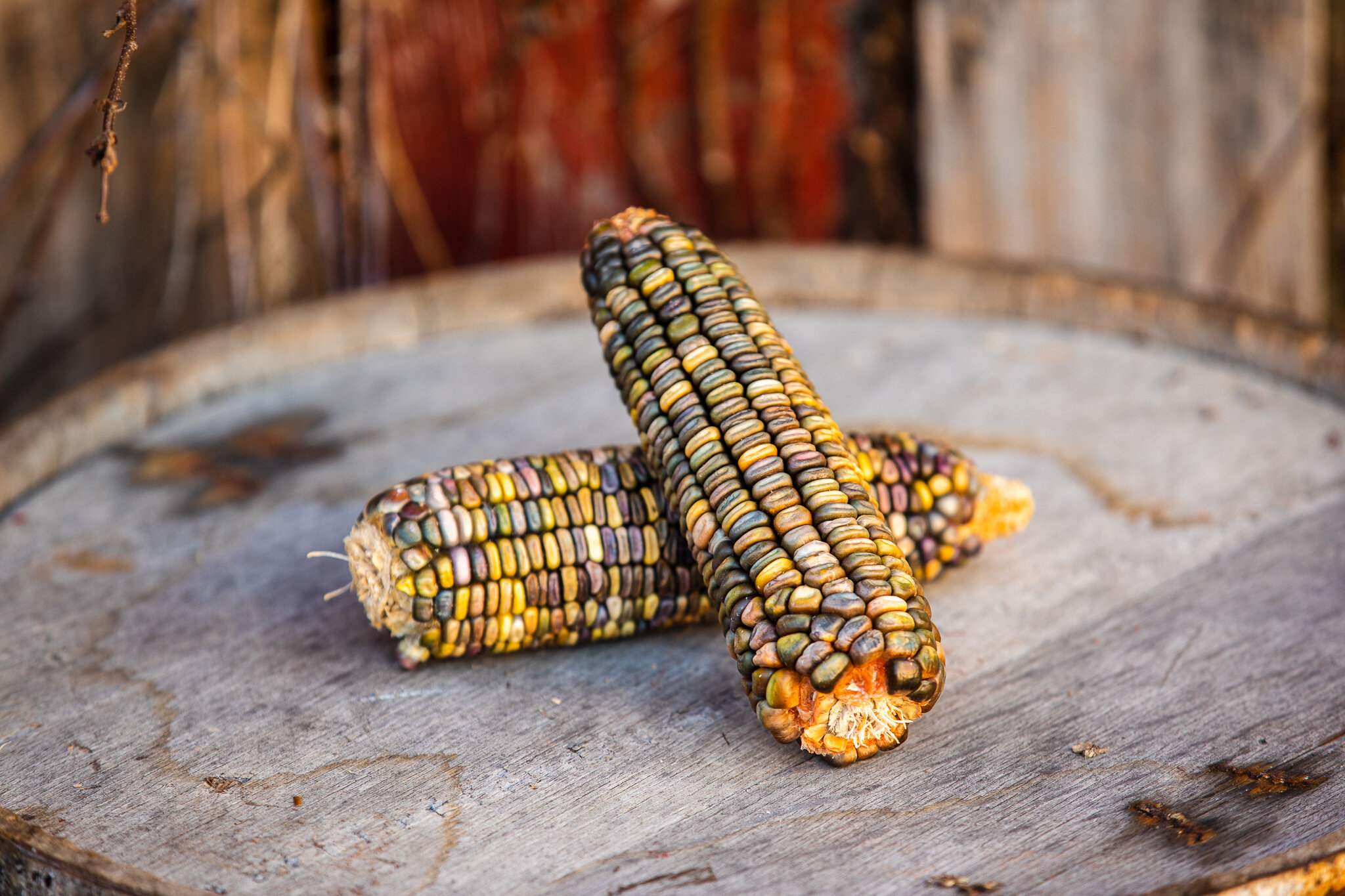 Oaxacan Green
Oaxacan Green Dent Corn produces ears that are 7-10 inches in length on stalks that reach about 7-feet in height. It's unique green-colored kernels make this variety uncommon and sought after by market growers and distilleries. It can be used for flour to make cornmeal, tortillas, and more.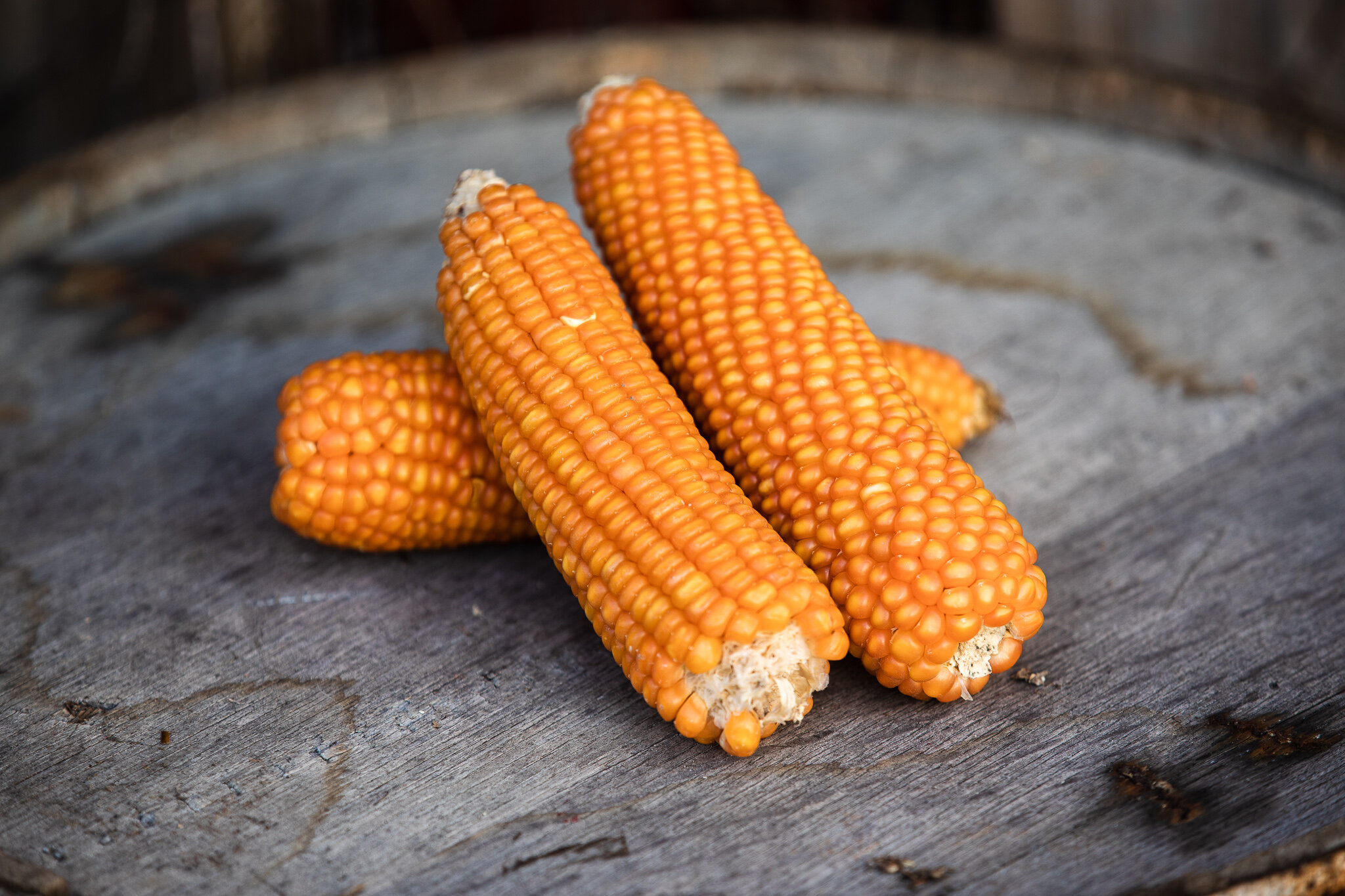 Argentino Cateto Orange Flint Corn
High carotenoid orange corn with orange endosperm. Perfect for pot still enthusiast who can allow the free amino acid carotenoids to spend time under heat where the long chain fatty acids can esterify into safflower flavors and Rose water aromas.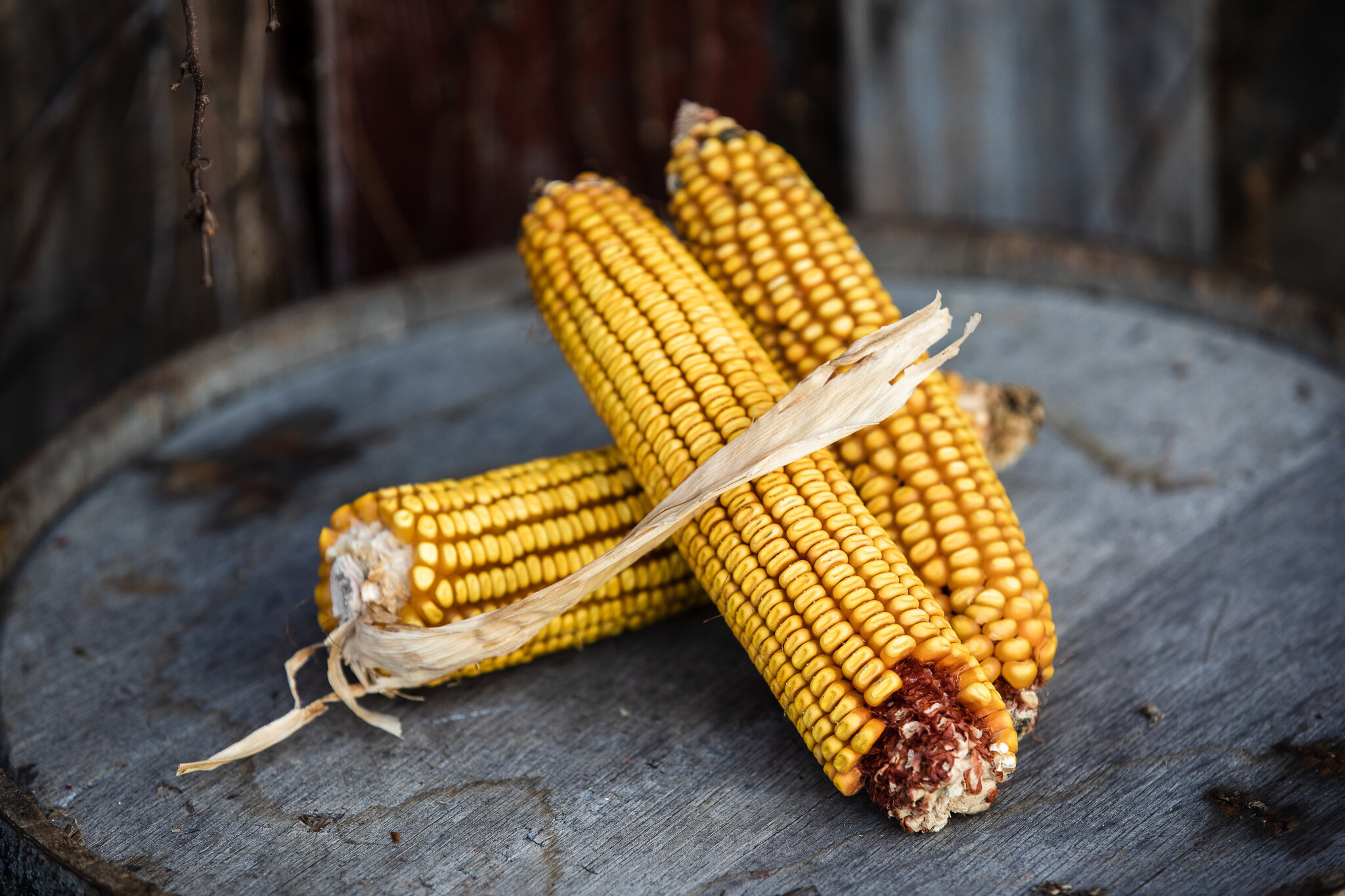 Dublin
Dublin stalks grow to be 8-10 feet tall while producing 8-9 inch long ears. It yields big for silage and food grade grains. It offers a short growing season and an average corn protein percentage of 10-11%. This varietal cross gets its name from its developer who was from Dublin, Ontario. This variety can be used for flour, cornmeal, and by distilleries.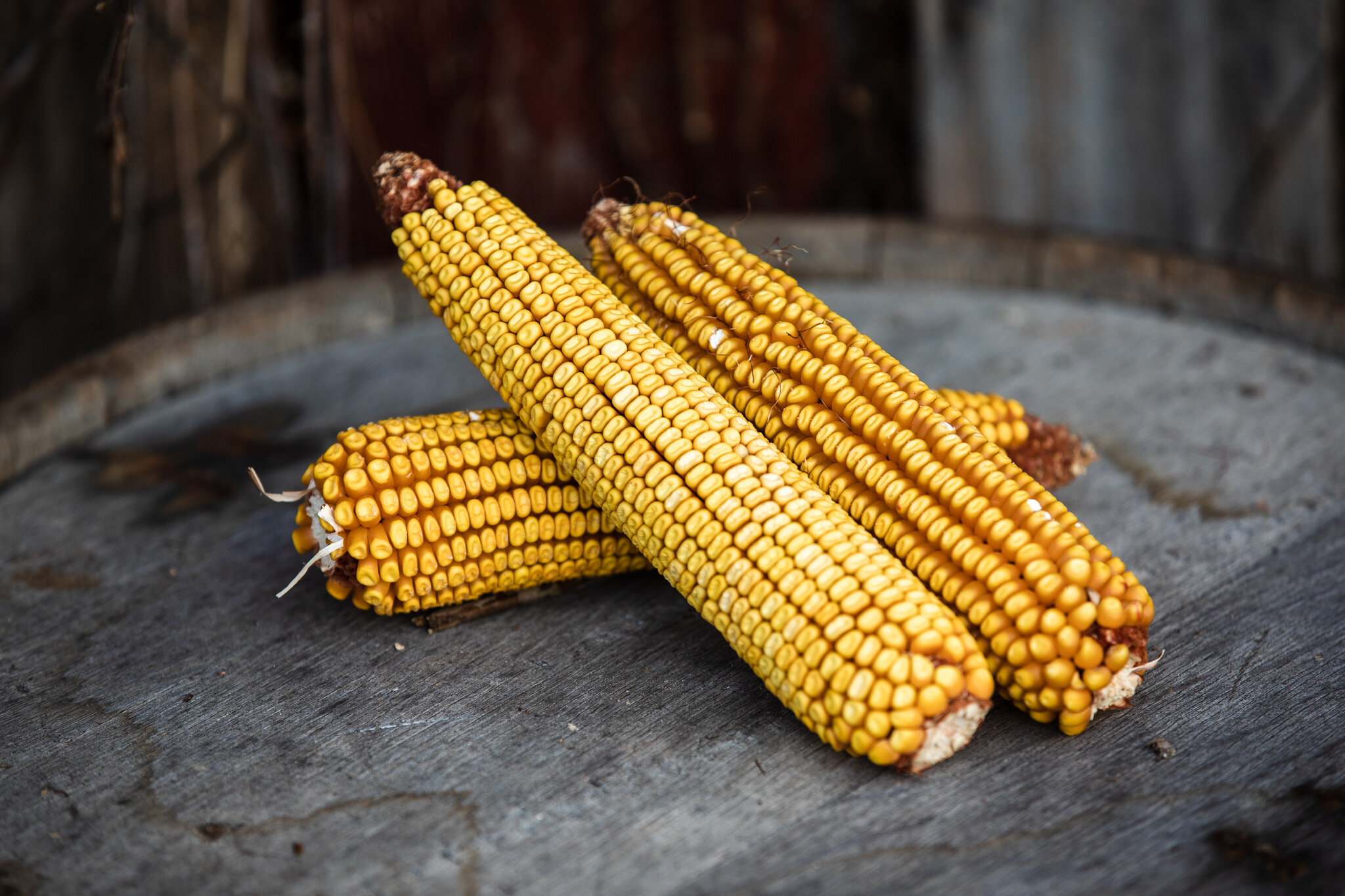 Greenfield
Greenfield corn is an open-pollinated variety that produces a good, long season of silage for any farm. Its 10-12 foot tall stalks produce 10-12 inch ears. It's average corn protein percentage yields 10-11%. This variety was a signature variety out of Greenfield, Ohio. It it is sought after from distilleries and can be used to for flour, cornmeal, and more.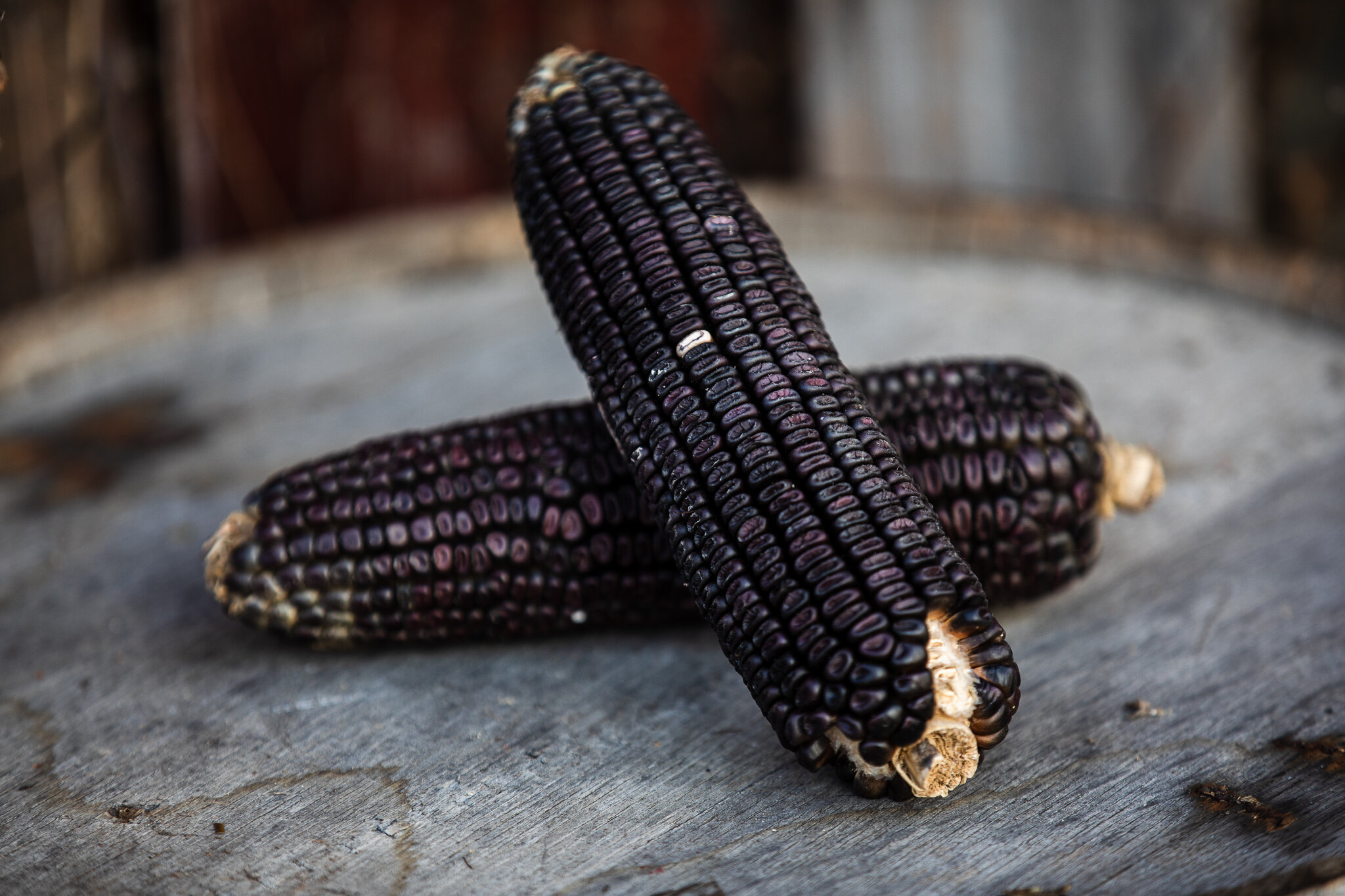 Ohio Blue Clarage
Ohio Blue Clarage a softer, almost flowery corn with respectable levels of anthocyanin capable of producing earthy and nutty almost almond like flavors with an oily mouthfeel.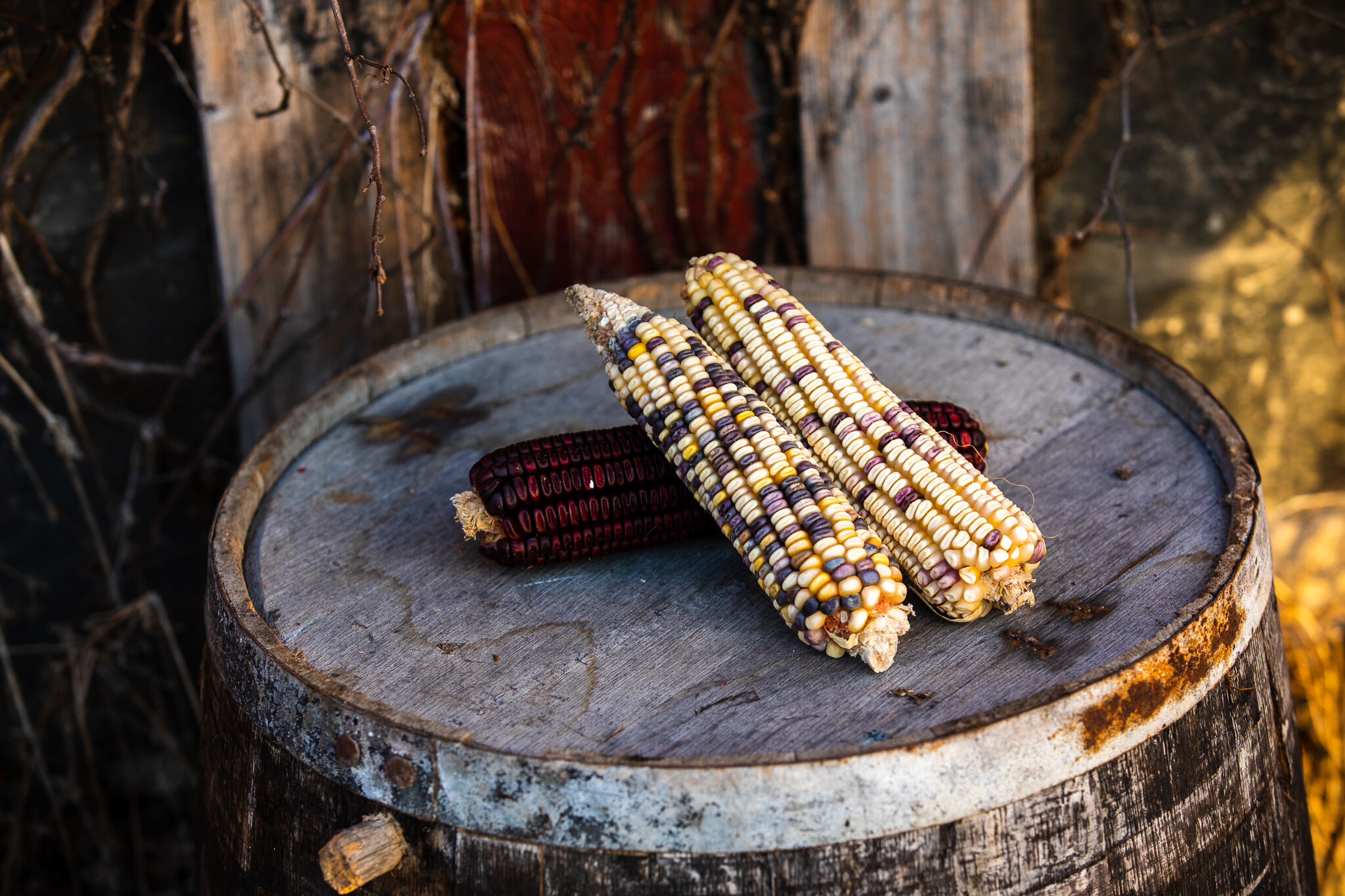 Amanda Palmer
Amanda Palmer the result of an intensive breeding program by Alan Bishop of the Alchemist Cabinet and Spirits of French Lick. The results of 10 generations of crossing corns from Oaxaca, South America, The Caribbean, and the continental U.S. to Southern Cornbelt dent varieties. The only corn bred by a distiller for distillers. Multiple colors giving rise to anthocyanin and zeaxanthin, bright and fruity. An excellent choice for malting or as a flavoring grain alongside common corn in a whiskey mash.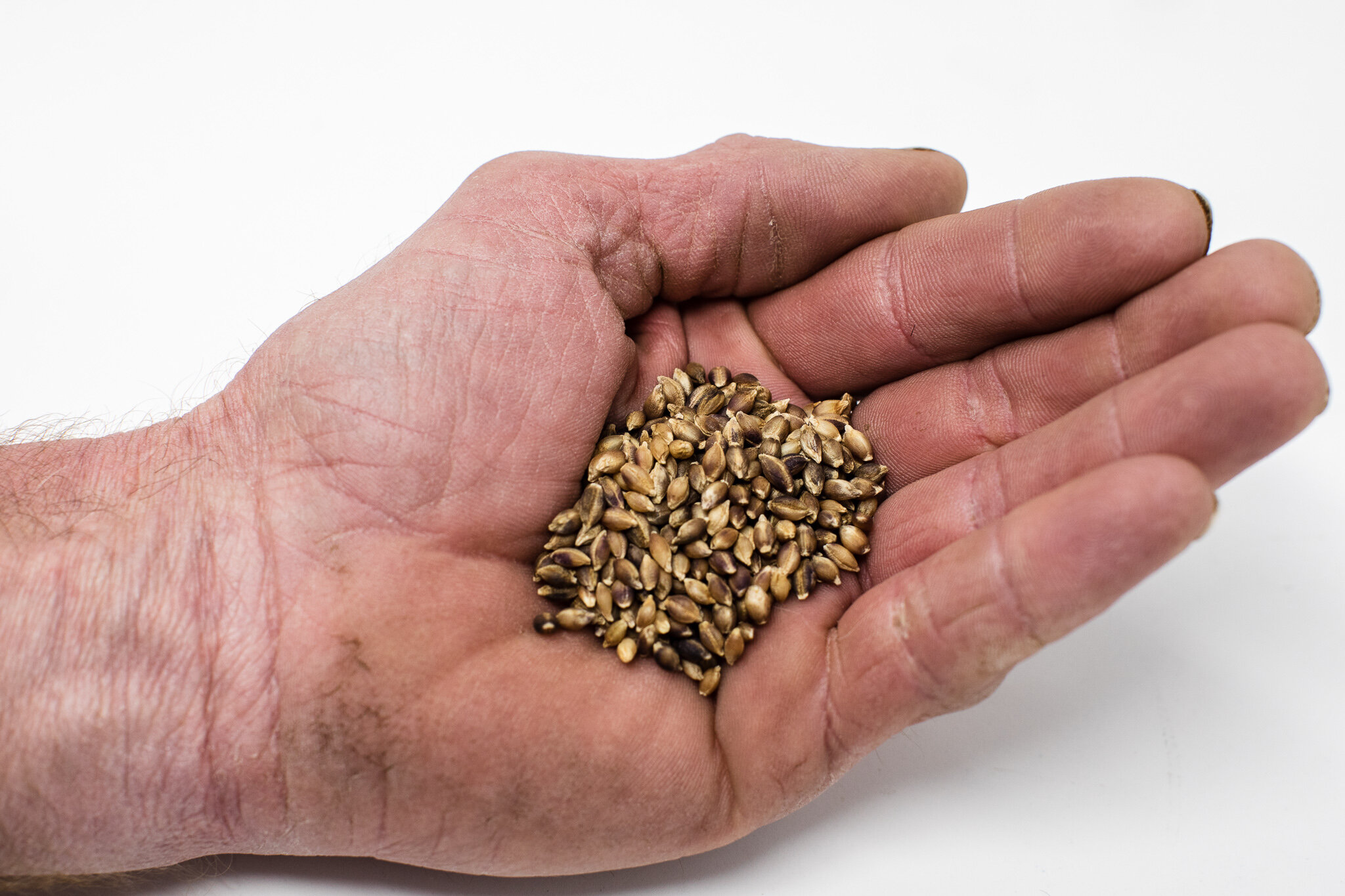 Purple Valley Hulless Barley
Purple Valley Hullness Barley is noted for its hearty texture, nutty flavor, and beautiful color. It is naturally high in vitamins, minerals, and other essential nutrients. Purple Valley Hullness Barley provides more zinc than lentils, more fiber than wheat, and more Vitamin B than white barley. Purple Valley Hullness Barley is one of the most nutritious grains on Earth! Great in soups, whole grain salads, or a substitute for arborio rice in risotto.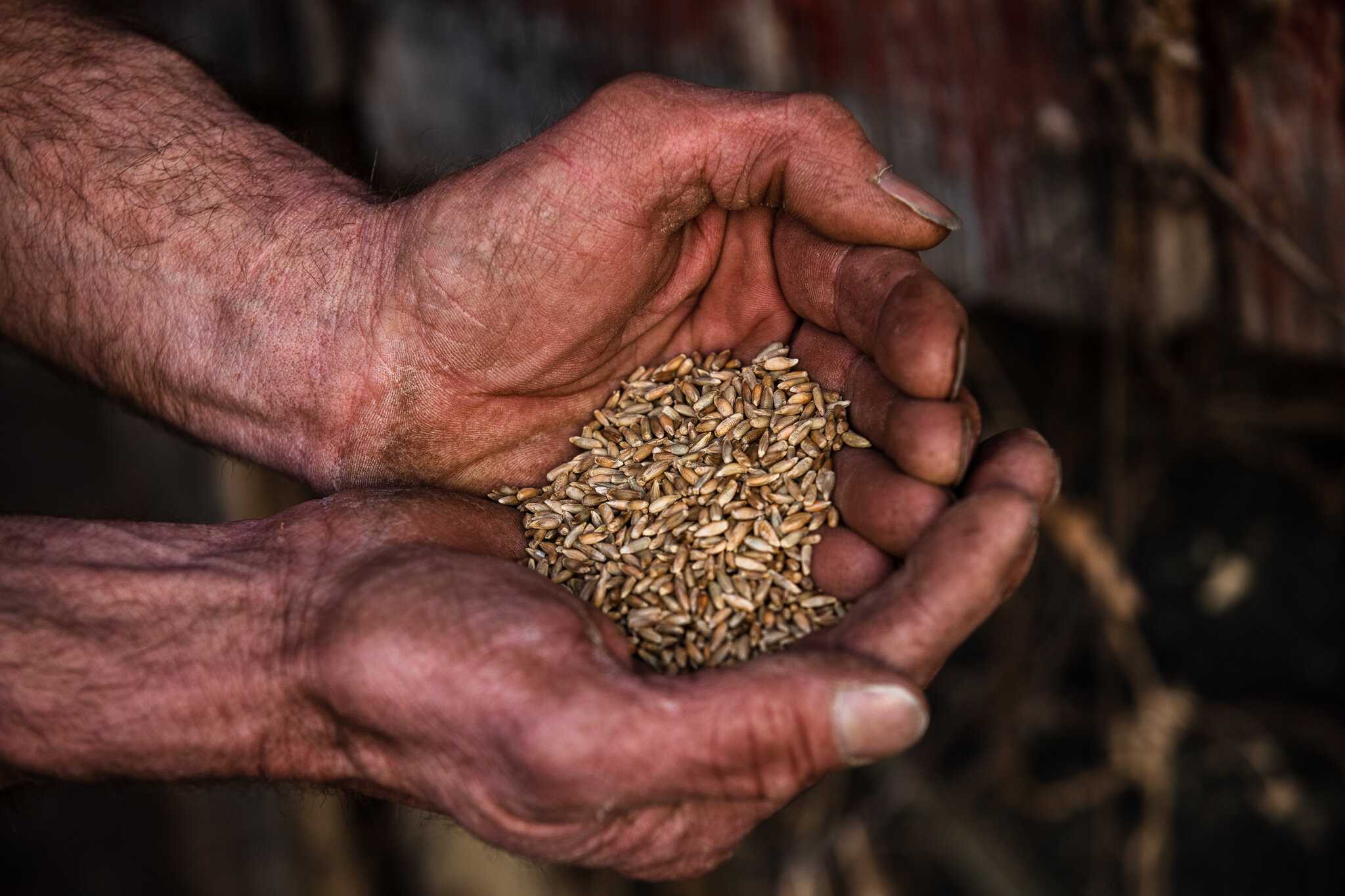 Keystone Rosen Rye
Dancing Star Farms is a proud partner of the SeedSpark Project to grow and harvest Keystone Rosen Rye after 50 years. Rosen Rye was once used to make whiskey that defined Pennsylvania's whiskey in its heyday. Now, we are working to maintain the purity of the Rosen Rye at our farm and make it a readily available grain in the future. We work with regional breweries and distilleries as their source of Rosen Rye.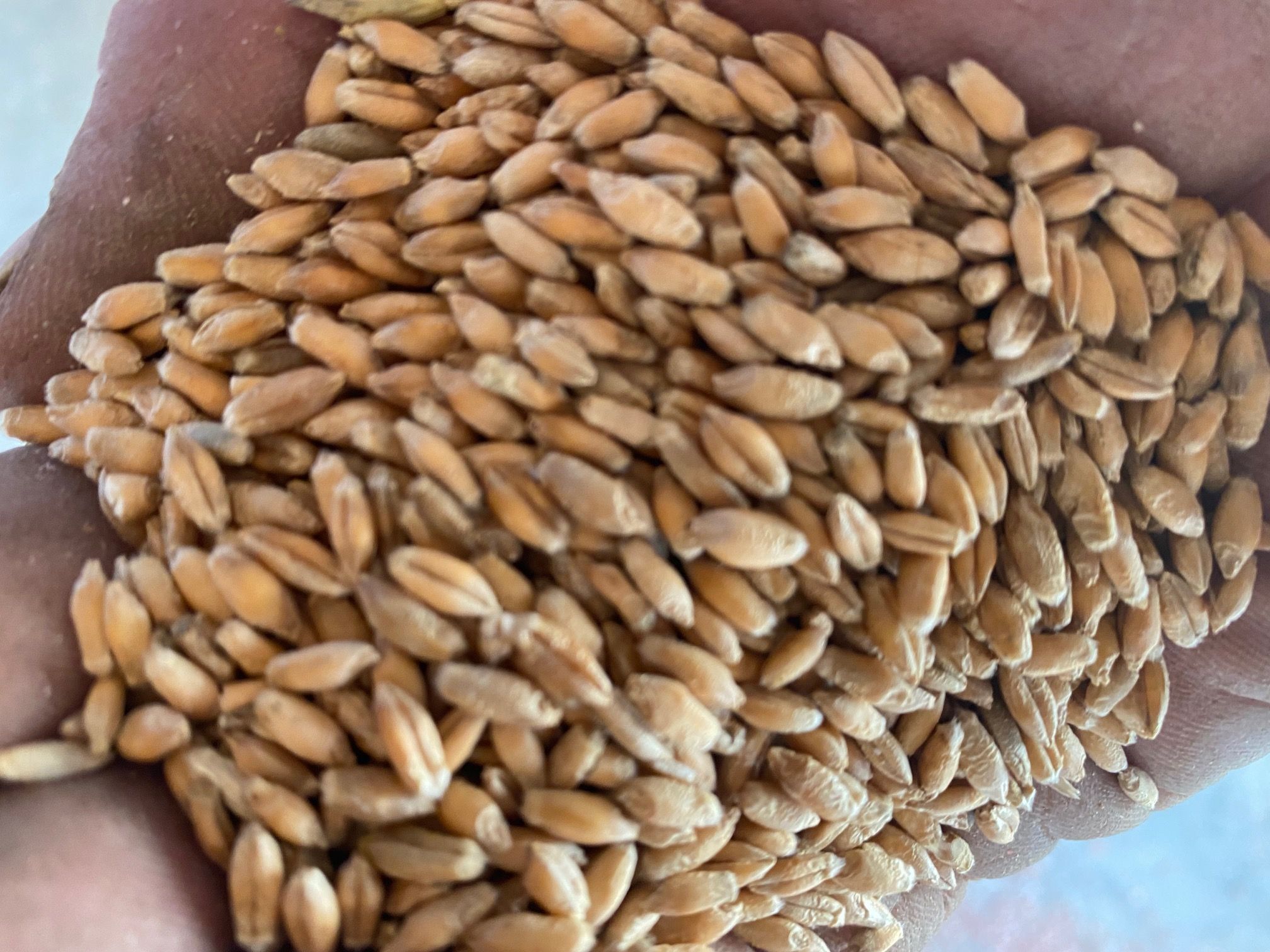 Triticale
Dry spice and nutty flavors blended with smooth creaminess.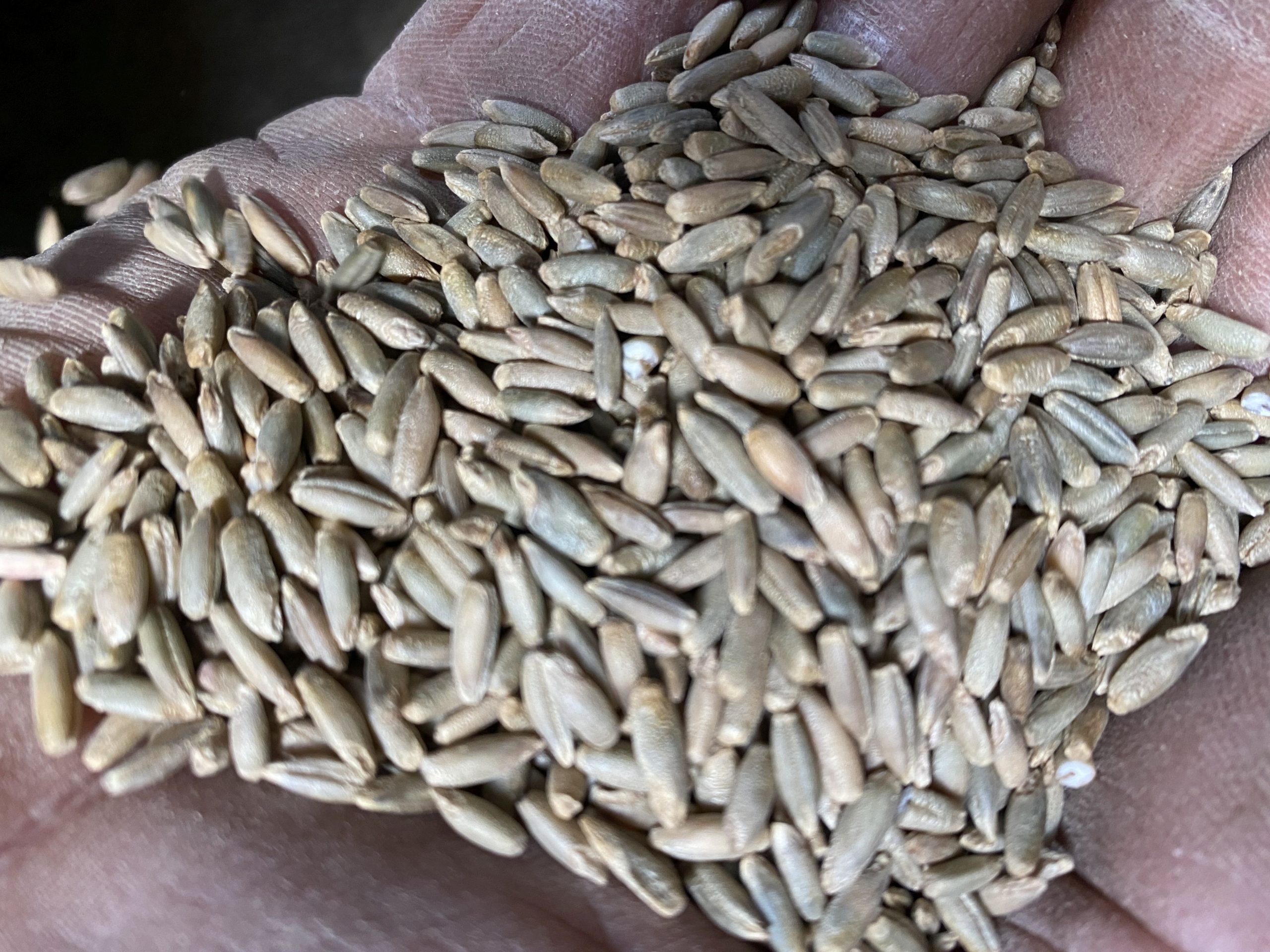 Danko Rye
Danko Rye has a full, earthy, nutty and spicy flavor.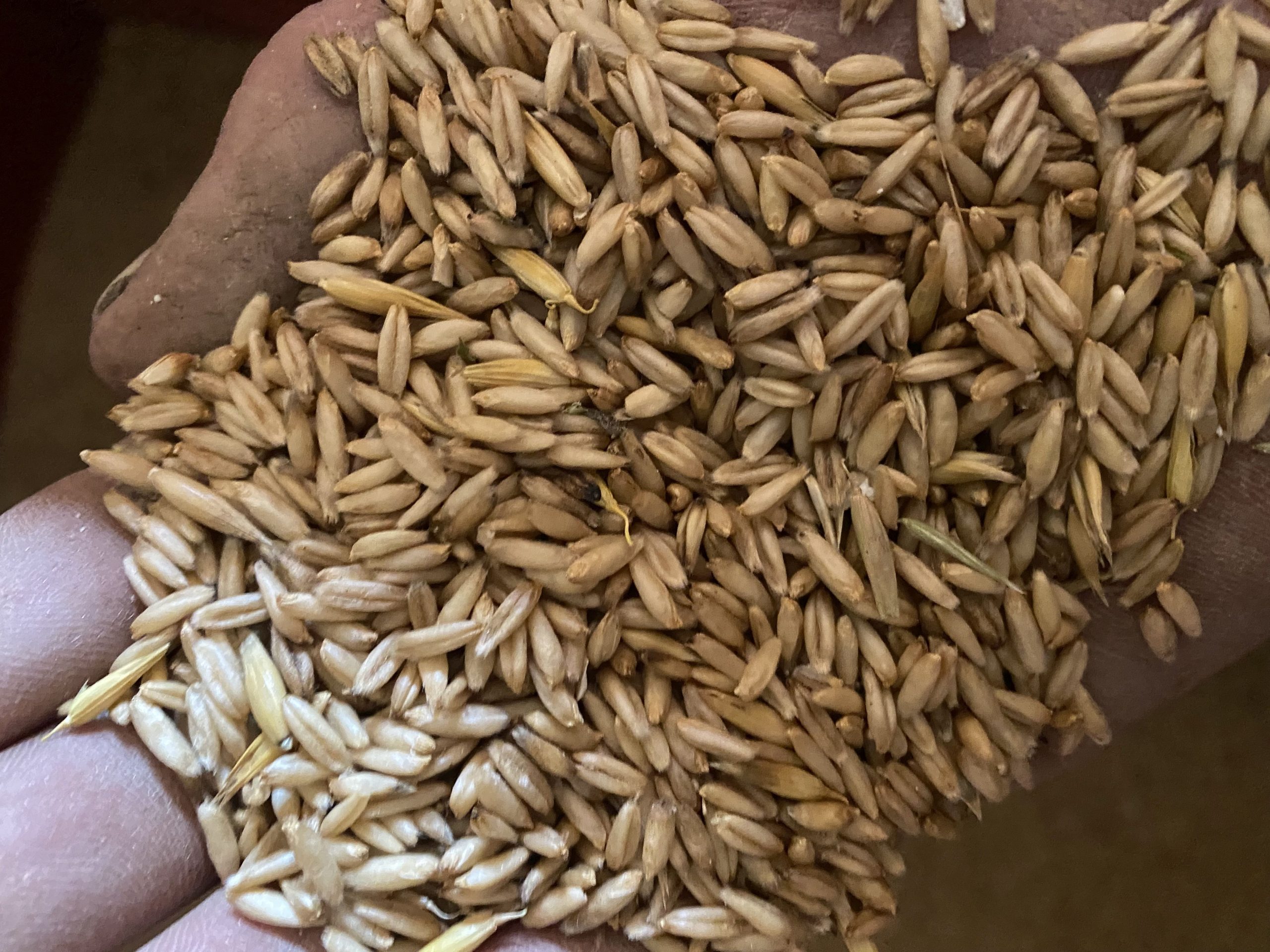 Hulless Oats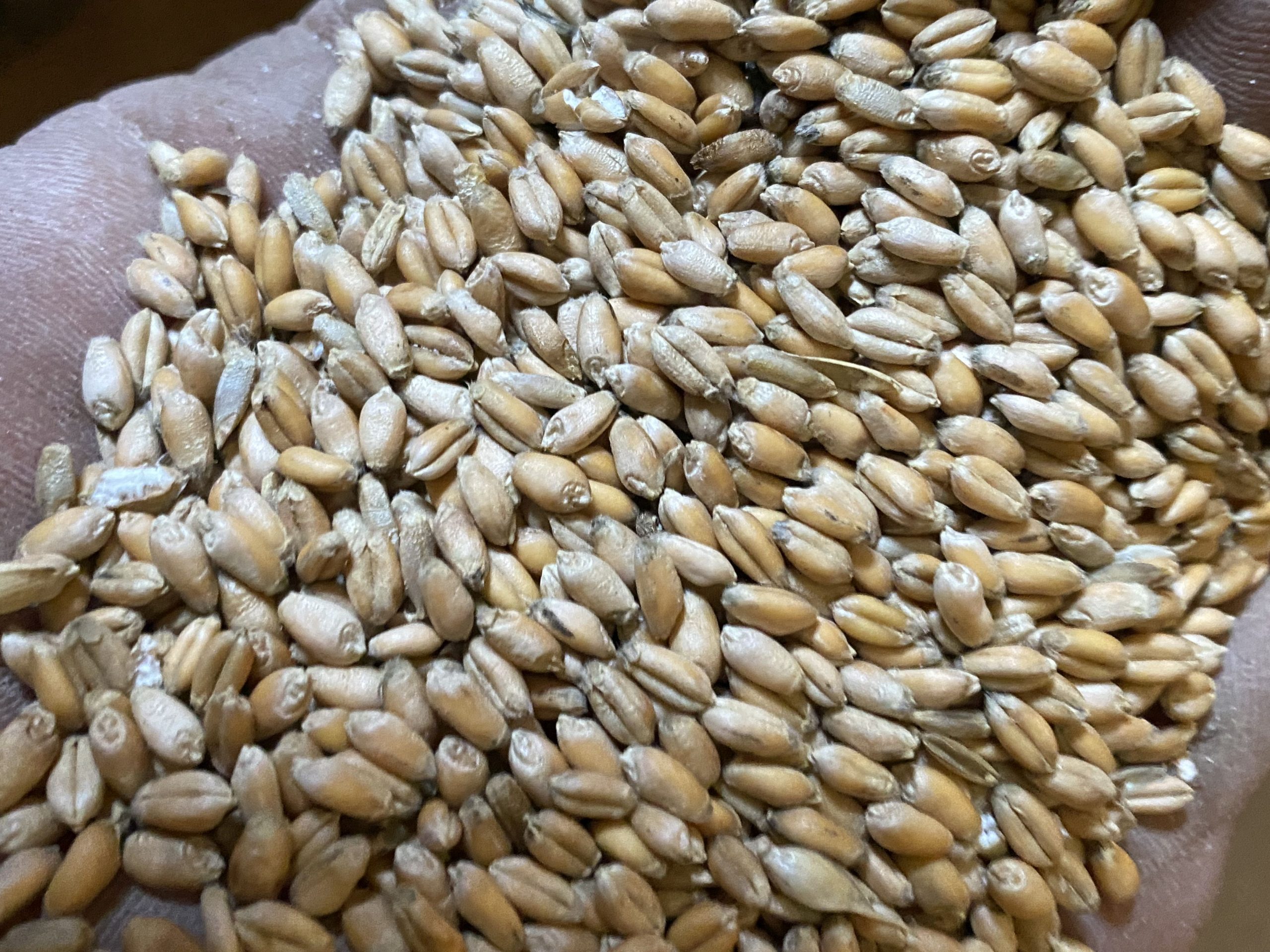 Soft Red Winter Wheat
Would you like to find out more about our distilling grains? Contact us and we will get right back to you.